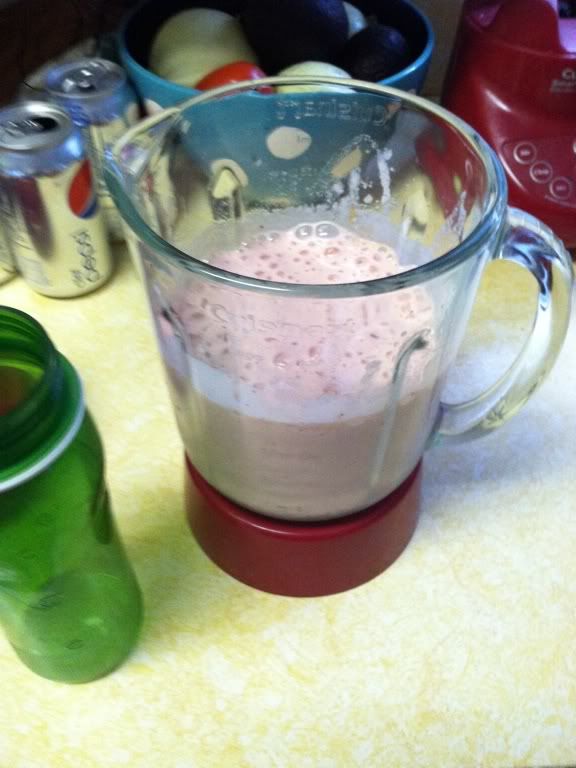 1 1/2 cups light plain silk soy milk (3)
1/2 cup pineapple chunks, frozen. (0)
5 strawberries, frozen (0)
1 banana (0)
1 scoop low cal vanilla protein powder, I use Deisgner Whey (2)
Layer in blender in order shown and blend it up til smooth.
Yield: 1 | 5p+
Note: I cut up a pineapple and some strawberries over the weekend and froze them in individual baggies in perfect smoothie porportions, but, if you are not as organized (okay obsessive), you can definitely add some canned pineapple and fresh strawberries then throw in like 4 or 5 ice cubes. Will totally come out equally delicious.
Also Note: While I make each of my smoothies 1 serving you can totally split this with someone. I only have a 16oz smoothie bottle so there is usually some excess left over that I leave for my boyfriend to have for breakfast, he gets nearly 12 ozs. So these smoothies are big, I mean they are supposed to be like an entire meal though sooo.... I think I am going to amazon a totally cute new smoothie cup right now to pose in all my pictures. I will post whatever I find.