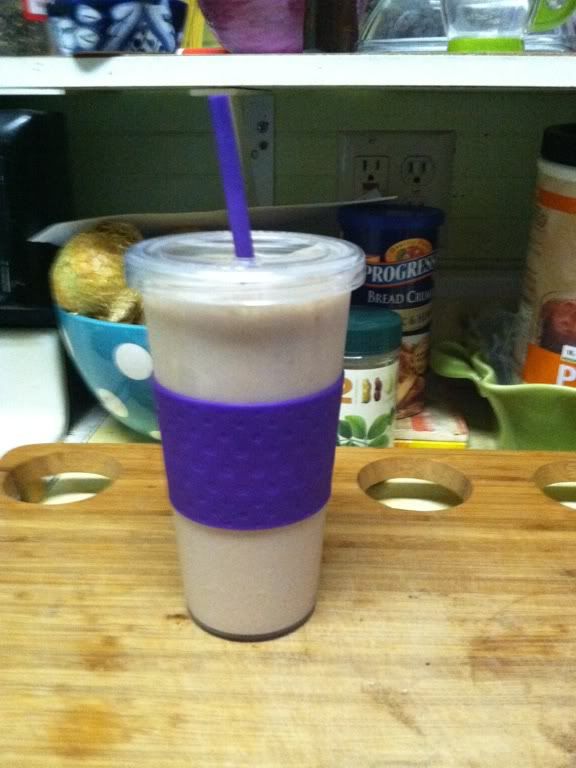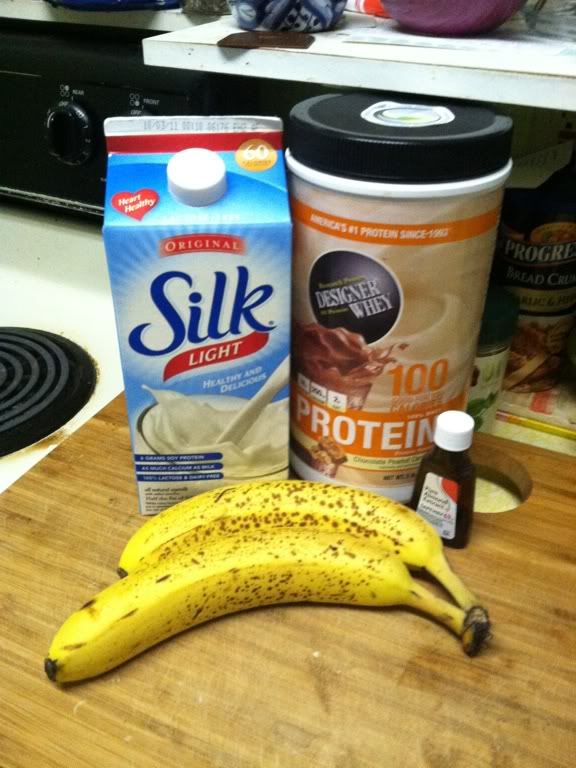 1 cup light plain soy milk (2)
1 banana, fresh or frozen (0)
1/2 tsp almond extract** (0)
1 scoop low cal chocolate protein powder (2)
Layer ingredients in blender in order shown and blend til smooth.
** seriously only use 1/2 tsp, this stuff is strong!
This smoothie was awesome this morning! And seriously, only 4 points+, that rocks. I am going grocery shopping this weekend and I plan on getting some more flavors of pudding mix and doing some more experimenting with those flavors. I also see a peppermint patty smoothie in my future!
I ordered 4 1/2 pounds of protein powder and the New Rules of Lifting for Women book from amazon on Wednesday. They probably think I am some kind of body builder, haha. I got 2 pounds each of French Vanilla and Double Chocolate (!) and 1/2 pound of Vanilla Almond all Designer Whey brand.