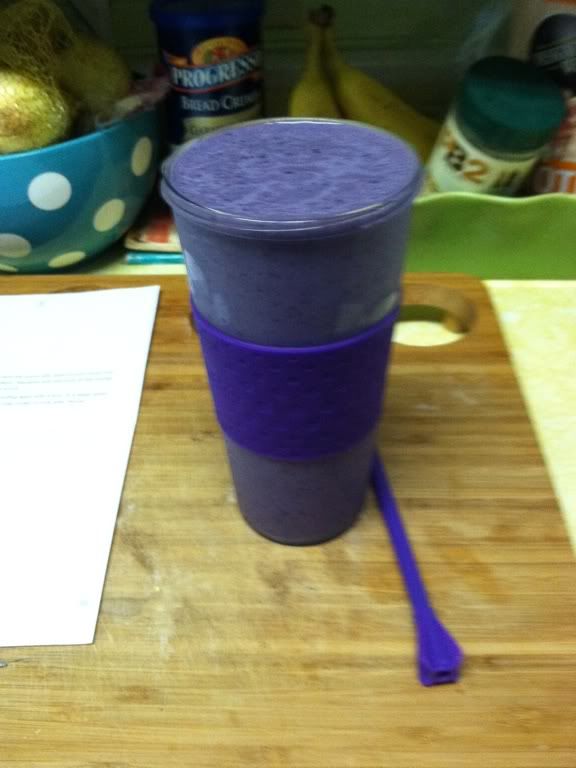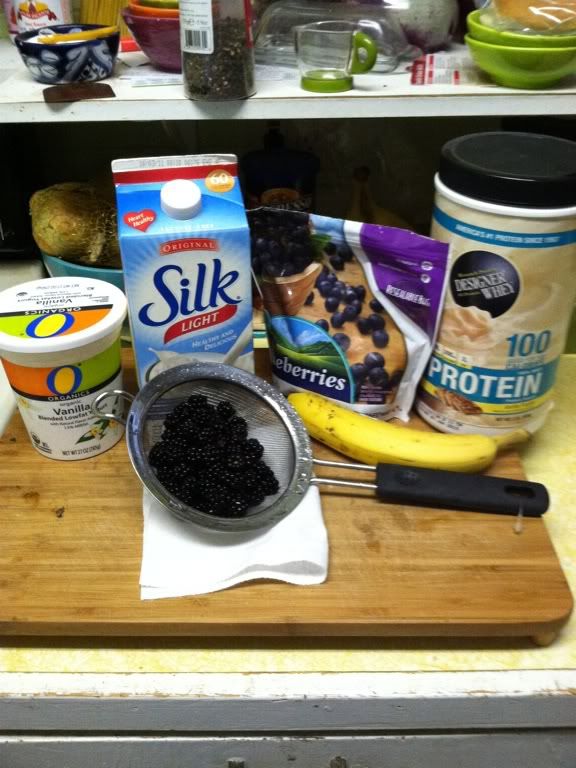 1 cup light plain soy milk (2)
1/3 cup FF vanilla yogurt (1)
1 scoop low cal vanilla protein powder (2)
Layer ingredients in blender in order shown and blend until smooth.
** Note: I was lucky enough to get out yesterday and pick fresh blackberries, so since they were not frozen I opted to use a few ice cubes for a colder smoothie. If you use frozen blackberries you can definitely omit the ice cubes, the rest of the ingredients remain the same.
So how awesome of a color does this one have?!? And it was amazingly delicious.