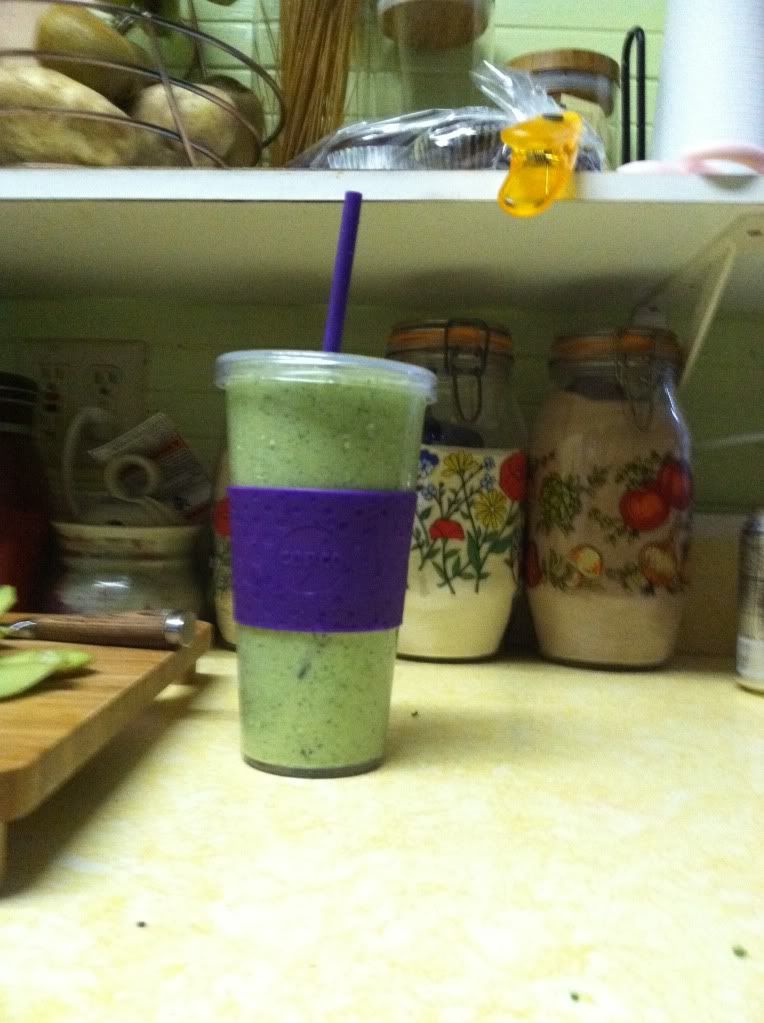 1 cup 2% milk (3)
1/3 cup FF vanilla yogurt (1)
1 handful, about 1 cup, packed spinach (0)
leaves of 1 stem of kale (0)
1 banana (0)
1 kiwi (0)
1 scoop low cal protein powder (not pictured, oops!) (2)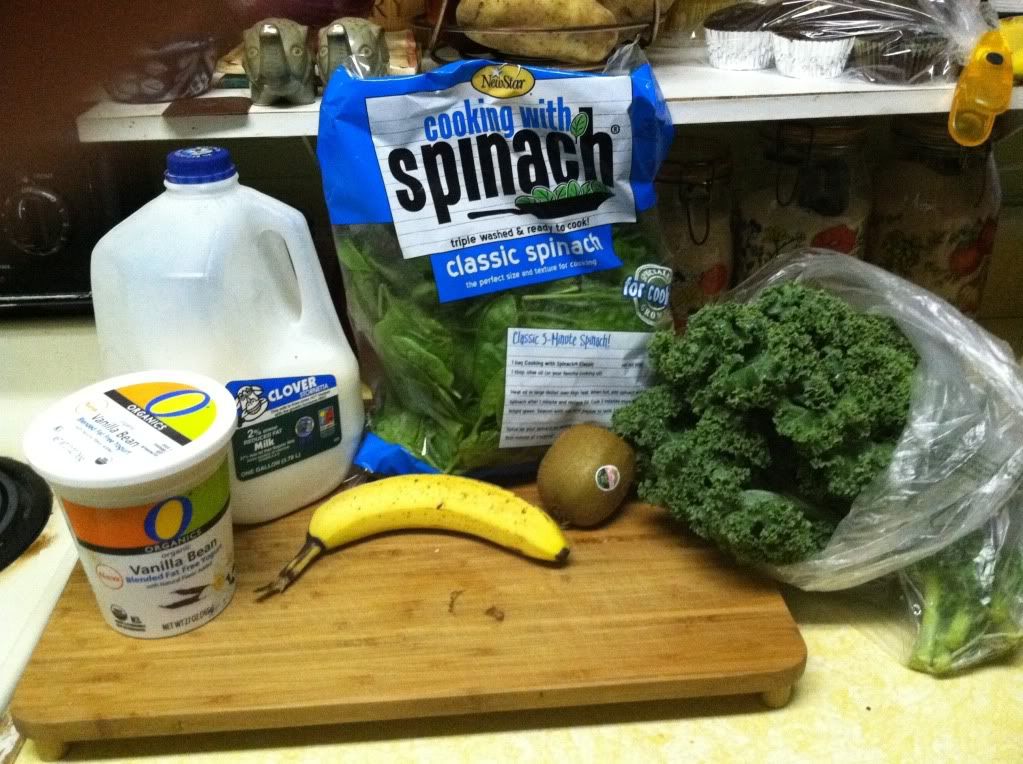 Layer ingredients in blender in order shown and blend til smooth.
Pour smoothie over ice.
Yield: 1 | 6p+
See, I am finally posting some smoothies with veggies as promised. I have to give some credit to my sister on this one. She used Trop50 orange juice in place of milk and hers was equally delicious. You can make the executive call on that one. Thanks sis!